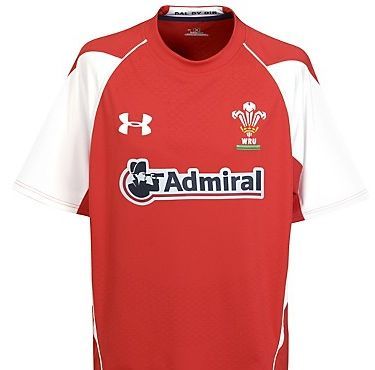 Thursday 3rd February
24 hours before Wales v England at The Millennium Stadium Radio 5 live broadcasts from Pencoed RFC
I have been struck recently while listening to the podcasts recorded by David Noble ( http://booruch.libsyn.com/ ) as part of his Edonis Project ( http://edonis.ning.com/ )about the quality of ICT Professional Development. David has spoken with many of the UK's cutting edge Education IT community and as part of his sequence of questions has asked his participants about their ICT PD experiences. It is hugely revealing and I would hazard not news to report that the vast majority of interviewees report very little directed formal ICT education as part of their intial traing and/or following their qualification. I would also echo that experience as it is very similar to my own. It is telling that David has spoken to a cross section of teachers with a wide range of teaching experience, all of which paints a less than hopeful situation for formal ICT training for teachers as it does not appear at present to be keeping pace.
Many of those spoken to have actually achieved their most transformational PD through the power of new technology ( Web2.0)which has enabled these teachers to connect in informal PD networks with like minded professionals globally.
It must be time that formal ICT training makes use of the experience of these highly motivated teachers, who have a passion to improve teaching through the use of technology in innovative ways in a more formal environment.
I know that I have joined the ranks of this formal educational training, however I would say that I firmaly believe that the online professional development that we at the IB offer our teachers comes from a sound understanding of the use of new technology can be used to build professional networks of teachers who can work collaboratively on the development of subject based wikis and also use of social networking sites such as Ning(http://ning.com/).
Both of these tools were used by Julie Lindsay and Barbara Stephanics in their recent online workshop for teachers called - Web 2.0 in the IB Classroom ( http://tripleaworkshops.ibo.org/file.php/1/mar_09/web_20/page_01_summary.html ). I believe that the use of this type of workshop can work in a virally informal way within a formal setting, I look forward to seeing more innovations like this appearing in PD.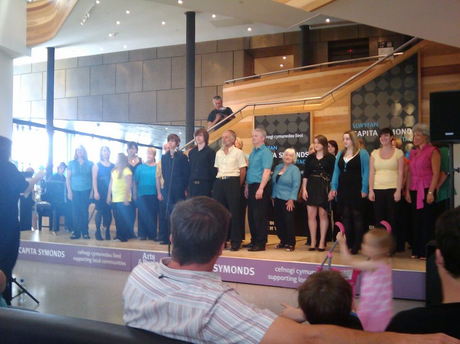 On a genuinely sunny summers day a loyal band of supporters from Abergavenny took the 35 mile journey down to the copper domed Millenium Centre to listen to Abergavenny Amateur Operatic and Dramatic Society's afternoon concert in the centre foyer - and were justly rewarded. The location in the foyer accounts for the less than perfect acoustic and the noises off in this recording. The recording made using my trusty iPod with its plug in mic. The concert excellently shows off the individual and combined skill of the dedicated songsmiths from AAODS http://en.wikipedia.org/wiki/AAODS http://members.lycos.co.uk/AAODS/history.htm as they gave snippets from past and future shows - coming soon will be Fiddler on the Roof, but we hear excerpts from My Fair Lady and most impressive of all the Juniors from the 2008 - Les Miserables which was the triumph of the season with many youngsters in their teenage years fulfilling promise shown through their formative years with the society. We were also entertained with some Abba hits from Mama Mia.
All in all the concert was a triumph of dedication, musicality and most of all enjoyment.
Thank you to all from an avid fan.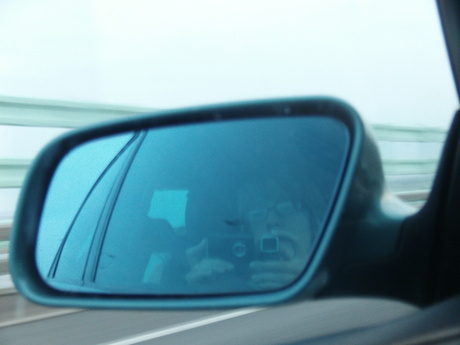 This podcast actually is hopefully the first of many discussions that I hope to promote during my 30 mile journey from home in Gilwern to work at the International Baccalaureate office in Cardiff Gate.
This morning was for once bright and sunny and prompted me to consider what makes a blogger blog.
In order to air this I decided to hook up the iPod to a microphone and burble on while driving - thanks to Bud Hunt aka Bud the Teacher for the initial vehicular mobcast idea.
Do join in the debate on blogging either here on my blog at http://ddraig-goch.blogspot.com/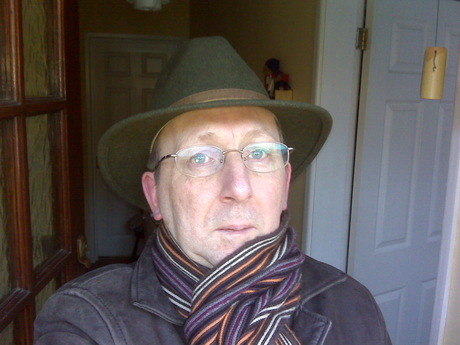 I have re-created a walk that I took back in 2007 and used in a Voicethread. We are very lucky where we live I think with such evocative landscape around us, from the valleys and waterfalls to the post industrial landscape from the 18th and 19th Century when this part of Wales was part of the great iron making centre of the world.
Maesygwartha is right on the edge of the South Wales coalfield and as such shows the transition from an industrial to a largely farming economy.
This video was produced using MS Movie Maker, the photos and audio were taken on my work Blackberry as aprt of an experiment to test how easy it was to use mobile technology to post to the 'net. As it happens it was not a straightforward process. For more information check out
http://ddraig-goch.blogspot.com/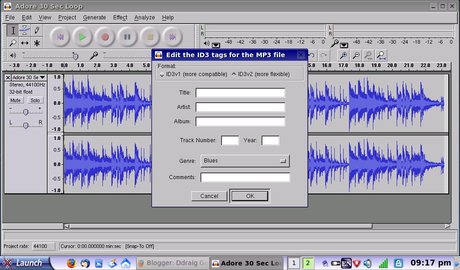 This test podcast was recorded using a Medusa Speed Link USB headset and mic together with Audacity on the Asus Eeepc900.
Running Audacity on the little Asus is not difficult and only requires a minimal level of Linux programming (blog post http://ddraig-goch.blogspot.com/2008/07/further-eeepc-developments.html)
So I fired up the console and typed "apt-get install audacity." Nothing happened. Actually I got some error message or other. I forget what it was. I wasn't surprised. I figured I'd have to add some repositories. To make a long story short, here is how to install Audacity, and presumably a bunch of other programs on an Eee PC:
1. Open that console window by going to File Manager and clicking Tools/Open Console Window
2. Navigate to //etc/apt
1. You do this by first typing "cd //"
2. Then type "cd etc"
3. And finally "cd apt"
3. Now it's time to edit your source list using the vi text editor
1. Type "sudo vi sources.list"
2. User the arrow keys to put your cursor just below "deb http://update.eeepc.asus.com/p701/en p701 main
3. Hit the "i" key to enter insert mode
4. Type "deb http://http.us.debian.org/debian/ stable main"
5. Hit the "esc" key to exit insert mode
6. Press "ZZ" in order to exit and save
4. Now you should be back at the console
5. Type "sudo apt-get update" to get an updated list of available packages
6. Type "sudo apt-get install audacity" to install audacity.
7. Select yes when it asks if you want to continue
8. When Audacity is done installing, type "audacity" to launch the program.
Also the lame encoder will work on the little E with this coding,
http://ddraig-goch.blogspot.com/2008/07/audacity-and-mp3-conversion-on-eeepc.html
To compile put the lame file you downloaded in your user folder
Right click it and select extract all followed by ok
Go into the lame folder you just made
Click tools then open console window
Type sudo apt-get install build-essential
then type su
after you enter your password type ./configure
then type make
then type make install
That should be it Audacity should find the file automatically.
So simple but it works.
Go ahead and get working on your Asus mini notebook.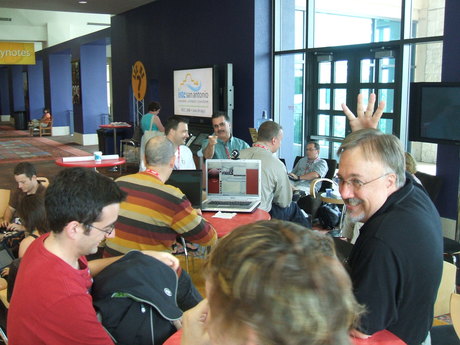 Wow! The Podfather has finally made it to an event live! After many years of being the virtual voice from 'across the pond' or 'up in the Northern Hemisphere' I have finally made it to the same time zone and indeed city as educational colleagues that I have been talking and collaborating with over the past few years.
Coming to my first NECC this year was important, as I knew that a 30 strong delegation of Australian teachers had NECC planned in on an educational tour, and it would possibly be the one and only time to meet members of this active community who have a flourishing 'flashmeeting' lead discussion group of over 30 teachers who meet up virtually every Sunday evening.
Also here this year are Dorothy Burt and her husband Russell from Point England School in New Zealand -if you have never seen their KPE video podcasts believe me you are missing out (http://www.ptengland.school.nz/index.php?family=1,449).It was great to meet them at the ISTE's International Visitors reception on Sunday afternoon.
I am travelling light this time around without a large 'brick' laptop but with my trusty Asus Eeepc900- the mini MacAir ( ha! sorry Dean and Ewan!) and so far the tiny machine is proving to be well up to the job seeking out free wi-fi with ease and being a good platform to blog and podcast from.
I leave you with just a thought where else would it be possible to stroll out from the 'air conditioned hell' of a conference venue, walk along the delightful Riverwalk to lunch with Dean Groom (abstracted Englishman), Ewan McIntosh (Scotsman), Judy O'Connell (Australian) and of course me (slightly confused as a Welsh Aussie( adopted by Oz Group)? Well here of course!!!! (Doh!)
Podfather signing off at 6.15am CST San Antonio, Texas - Yee Ha!
It's great to be back podcasting agin after a long break, during which I have left the classroom. However this now gives me more time to look at how technology is used in education and reflect on its use from outside. This means I don't have the usual distractions that come with a class of 8 year olds!!!
This new podcast looks at :
Animoto in education (http://biz.animoto.com/education/overview.html) - thanks to Ewan McIntosh ( http://edu.blogs.com/edublogs/)for the blog post on this.( http://edu.blogs.com/edublogs/2008/04/animoto-for-edu.html )
Twitter(http://twitter.com/) using Twitterrific ( http://iconfactory.com/software/twitterrific) and Twhirl (http://www.twhirl.org/)
Mentioned also were :
Allanah King (http://allanahk.edublogs.org/) an Adobe Educator now as well - congratulations AK and enjoy the USA when you visit.
EdTech Roundup ( http://edtechroundup.com/ )
Music for this podcast courtesy of :
Webtones Music
Royalty Free Music Library & Commissioned Audio Provider
email: music@instantroyaltyfreemusic.com
web: http://www.instantroyaltyfreemusic.com
tel: +44 (0)8456 44 30 89 | fax: +44 (0)870 762 5228
Hey folks it's geat to be back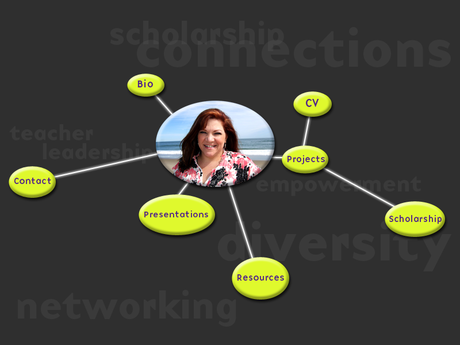 This is a special IT Ramble recorded for Sheryl Nussbaum-Beach's Birthday on Sunday 2nd December.
Shery - Happy Birthday from Wales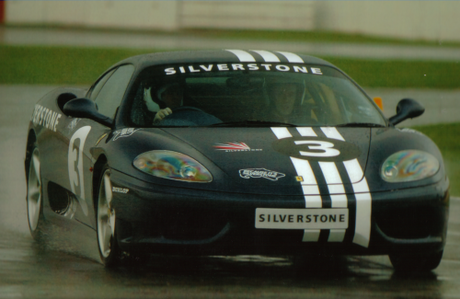 I know that this a isn't really a personal space, more a professional reflection space for me, and yes I do realise that The Podfather hasn't managed a podcast for quite some time .... watch this space. However I have been waiting for a video to process in Blogger for over an hour and I have finally lost patience .... below is my blog post plus hopeful the video to go with it ..... Blogger need to speed up their upload widget !
It may seem a very long time ago to my birthday in June!!! Indeed it is, partly through my own incompetance and lack of organisation, it has taken me 5 months to get around to taking my birthday present - A Ferrari Experience at Silverstone Race Track. So it was on a cold (rainy) November morning at 9.15 that I tip-toed out onto the end of Hangar Straight for my 3 laps around the famous home of The British Grand Prix.
There is a dilema in all of this racing lark!!! The faster you go - the quicker it is all over!, however go too slowly and those around believe you are not really trying, even though you are savouring the moment. I suppose then having the excuse of a wet track is an ideal one - that is my excuse for my semi sedate progress
At least I didn't spin, and did eventually get used to the up shift and down shift gear paddles on the back of the steering wheel of the Ferrari.
I certainly have always had the upmost respect for F1 drivers, indeed any other category of driver - this was brought home as I progressed around the track scanning for physical features on a fairly featureless circuit.
A BIG Thank You from me to Debbie, Sian, Emily and Laura for arranging the experience.... Oh yes I did have to drive the 2 1/2 hours home afterwards - through the first snow of the winter